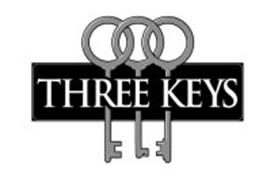 Your goal for this project is to create an Escape Room that will help you and your peers reviews for your End of Course tests. 
Requirements:
Your room must have a theme and a coherent narrative.
Your room must last 10-15 minutes long.
You can choose one subject or use a mix of subjects.
You must address at least five standards.
No more than five people in one group.
You will create groups based on your language arts class.  
Deliverables:
Brainstorming: f

ive ideas and two themes. This is

classwork grade in LA due on Friday, April 14

Justification of standards: You need to explain, in detail, how your project addresses your five standards. It will replace classwork grade in subject area of group focus.
Paper playable version as tech grade
Final room grade as quiz grade in science and LA based on scoring matrix from rubric
Calendar:
Kick off in LA 3B Rohrbaugh, 4/11 Kirchner and Freshman Science or LA

Look through this awesome website!

Each team can choose one subject or a mix but must make a 10-15 minute themed room that can have puzzles of varying degrees of difficulty
Wednesday 4/12
Go on the field trip!

Homework:

Decide what subject area you want to focus on

Come with 5 puzzle ideas and 2 theme ideas
Friday 4/14
Sophomores will attand j

unior capstone presentations (sophomores)
Monday 4/17
Get in groups of 3-5 in language arts

Each student should share two theme ideas and five puzzle ideas
Create a theme for your escape room
Build a project site and submit here.
Determine about 10 objects that would be in your room (use google images if you need)
Create a storyline for your room. What are they trying to accomplish? What challenges will they have to face?



Wednseday 4/19
Sign up for rooms

Identify the five standards you will assess and explain how you will address the standard in your puzzles

Must assess different five standards minimum, majority of puzzles must be standard related but can have some nonstandard

For evaluation, the correct usage of standards will replace a grade in that class (will not be a new grade in the gradebook)

Continue planning out your room.
Convert your storyline into a map
Create a puzzle for each challenge in your story map
Develop each puzzle into an assessment of an AKS (to review for EOC)
Make a minimal playable game (paper version of your room)
Friday 4/21
Continue to work on making a minimal playable game.

Some things to consider: Use

props, music, food, etc to develop your theme and enhance your game.
Wednesday, 4/26
 Have paper versions playable-- be assessed by an academy time teacher
Work on building the actual room

Assemble props, puzzles, etc
Wednesday, 5/3
Play rooms!

You will have 15 minutes to set up your room, 15 minutes for playing, and 15 minutes for takedown.